Contact Us
Residential, Commercial, HOA
Precision Pressure Washing Inc.
Free Estimates – Licensed and Insured
Okaloosa County and Walton County
Destin / Fort Walton Beach to 30A / South Walton
LEAVE A REVIEW HERE
We'd love to hear from you.
if you are a past or current customer, please post your review here.

Military Discount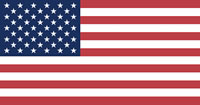 Active or retired military? We offer a 10% military discount.
Estimates
For these reasons, estimates can only be provided after an on-site visit.  We are unable to provide estimates by phone.  Providing fair and accurate estimates often involve many factors such as:
Type of siding / surface to be washed
Condition of area to be washed
Presence of and type of gutters
Proximity of plants and shrubs
Outdoor Furniture
Severity of any stains
Drainage / storm water drains
References
References available upon request.
Precision Pressure Washing is a family owned and operated business which has been serving the Destin and Santa Rosa Beach area since 2004.