Privacy Policy
Your privacy is important to us!  We do not sell or share your information.
Thank you for visiting the MyDestinPressureWashing.com website.
Your privacy is very important to us. Simply stated, our policy is to collect no Personally Identifiable Information about you when you visit MyDestinPressureWashing.com, unless you affirmatively choose to make such information available by sending a request through our form or by sending us an email.
Who we are
Our website address is: https://www.mydestinpressurewashing.com/
What personal data we collect and why we collect it
Comments
We do not accept comments on https://www.mydestinpressurewashing.com/
Media
We do not except image downloads on our site.
Contact forms
When you voluntarily submit information, we use your information to contact you.
Cookies
We anonymously track conversions utilizing Google Analytics Cookies.
Embedded content from other websites
Articles on this site may include embedded content (e.g. videos and  maps). Embedded content from other websites behaves in the exact same way as if the visitor has visited the other website.
These websites may collect data about you, use cookies, embed additional third-party tracking, and monitor your interaction with that embedded content, including tracing your interaction with the embedded content if you have an account and are logged in to that website.
Analytics
We anonymously track conversions utilizing Google Analytics Cookies.
Who we share your data with
We do not share your personal information.
How long we retain your data
We do not retain PII (Personally Identifiable Information).
What rights you have over your data
You can request to receive an exported file of any personal data we may be obliged to keep for administrative, legal, or security purposes.
Where we send your data
Voluntary inquiry form data sent via email may be checked through an automated spam detection service.
Your contact information
Once your voluntary submitted contact form is received.  We use that information to contact you.
Additional information
How we protect your data
We do not keep any PII data.
What data breach procedures we have in place
N/A.
What third parties we receive data from
We do not receive PII data from third parties.
What automated decision making and/or profiling we do with user data
N/A.
Industry regulatory disclosure requirements
None.
Non-Personally Identifiable Information Collected and Stored Automatically
When you visit MyDestinPressureWashing.com the Web server automatically recognizes only the Internet domain and IP address from which you accessed the site. This information does not result in the identification of your personal e-mail address or other personal information.
In addition, information is only gathered regarding the volume and timing of access to the site by collecting information on the date, time and pages you visited while at the site. This is done so that the content of the site can be improved. Again, only aggregate information is collected, and your personal information is not identified.
Links to Other Sites
Our website has links to other private and government sites. Once you link to another site, you are subject to the privacy policy of the new site.
Children
The Children's Online Privacy Protection Act (COPPA) protects the online privacy and personal information of children under 13. In compliance with this act, MyDestinPressureWashing.com does not intentionally collect any personally identifiable information from individuals under 13 years of age.
About Us
MyDestinPressureWashing.com's primary service is provide you with information on our power washing business.
Request and/or Erase Personal Data Collected through MyDestinPressureWashing.com
We do not keep any personal data, therefore we do not have any information to send or to erase.
• Request to "Export Personal Data"
• Request to "Erase Personal Data"
Contact Us: Comments or suggestions can be sent to ppwinc@hotmail.com.

We specialize in exterior cleaning; from your roof and gutters all the way down to your driveway or parking lot.
We are experts in our field; washing hundreds of homes each year and offering an array of services, second to none in the area.
Our expertise and professionalism will ensure you get the highest quality service available.
We have earned our reputation of excellence in customer service and workmanship by doing our job with pride and integrity.
We pride ourselves on surpassing our customer's expectations and we will work hard to earn your trust, your repeat business, and your referrals.
A+ rating with the Better Business Bureau for the past 10 years.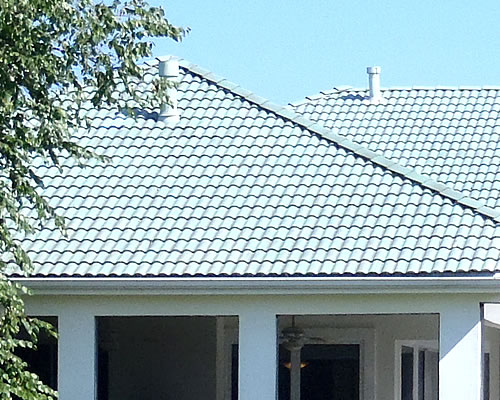 Precision Pressure Washing Inc. is dedicated to providing you with quality service.